Are you interested in starting a social channel or do you have one that you are trying to GROW?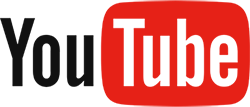 Are you trying to build a portfolio as an actor or are you looking for "volunteer hours" for your high school graduation requirement?

Dynamic Youth Content Creators for Thrivelandia! (ages 14+)
We are Strong Minds Strong Kids, Psychology Canada, a national registered charity.
We need your help in building an online game world called Thrivelandia. We are looking for your help to create video clips for this new game. In the game, youth/teens can play with the goal of learning tools and strategies that help them become mentally stronger and more resilient.
Imagine how your audience will grow
OUR CANDIDATES
You are interested in building your own social channel on a platform like YouTube or TikTok or, you already have your own social channels and you are looking to GROW YOUR AUDIENCE
You think you have an awesome personality that would make youth want to do the activities in Thrivelandia
If this sounds like you, please submit a sample video of yourself (maximum 1 minute long) that shows off your personality and tells us a bit more about you.
*Successful candidates can use hours spent on this program towards volunteer hours required for high school graduation.